Special Deals
156′ Pendennis Motorsailer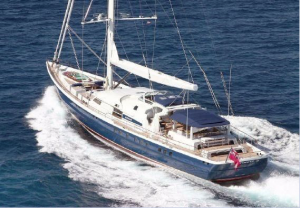 Located in Mamaroneck, NY
Call John Novak 914-582-6607 for price
* * * * * * * * * * * * * * * * * *
60′ Sunseeker Manhattan $790,000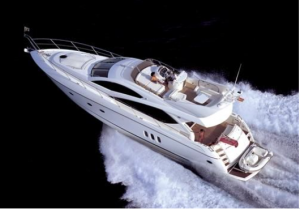 Located in New Rochelle, NY
Call John Novak 914-582-6607 $790,000
* * * * * * * * * * * * * * * * * *
53′ Ferretti Flybridge Motor Yacht $549,999. – SOLD!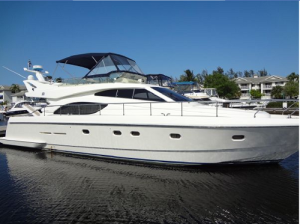 Sold in Fort Lauderdale, FL
* * * * * * * * * * * * * * * * * *

JAWS II – 50′ Viking Sport Cruiser 

Located in Mamaroneck, NY – SOLD
$550,000 renovation 2015-2020!
* * * * * * * * * * * * * * * * * *
64′ Sunseeker Predator 2011 – $999,000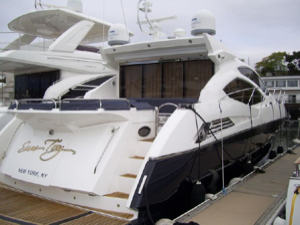 Located in New Rochelle, NY
Call John Novak 914-582-6607

* * * * * * * * * * * * * * * * * *
2017 52 Princess 52 $1,459,000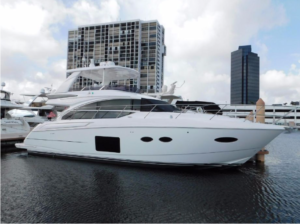 Located in Palm Beach, FL
Call Chuck Pickover 561-758-1006

* * * * * * * * * * * * * * * * * *
48′ Silverton Convertible 2004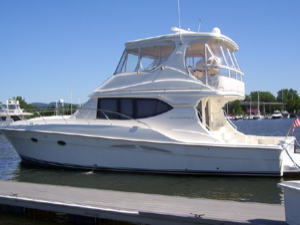 Located in Haverstraw, NY
Call John Novak 914-582-6607
* * * * * * * * * * * * * * * * * *

53′ Viking Sport Cruiser V53 $499,000. – SOLD!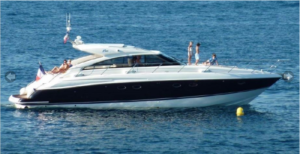 Sold in New Rochelle, NY
Dockd connects boat owners to boat slip owners
Read the Fine Print of a Boat Purchase Agreement Before You Buy a Boat
Email us if you want to share your personal experience with the Fine Print when purchasing a boat.
All Fine Print can be modified on the written Purchase Agreement (PA) if the Seller really wants to sell a boat.  Note that a Seller can be a local boat dealer or the manufacturer who sells directly to the Buyer.
Potential boat buyers should carefully read the Fine Print on the back of a boat PA and also seek professional opinions from both an attorney and insurance advisor before signing it. It is hoped that if enough people refused to sign standard boat Purchase Agreements as many are currently written then boat manufacturers and local dealers would make changes.
The National Marine Manufacturers Association (NMMA.org) states that U.S. expenditures on boats, engines, accessories and related costs totaled $35.4 billion in 2014. It also states "Boating is primarily a middle-class lifestyle as 71.5% of American boat owners have a household income less than $100,000." (Read more). What government agency is protecting Americans who may not read or understand the Fine Print on the back of the boat Purchase Agreements they sign?
Some things to look for in the FINE PRINT of a boat Purchase Agreement (PA):
Price: Can the sales price be changed AFTER you sign the PA if: 1) the manufacturer "unexpectedly" increases the price to the dealer – or 2) the boat is not in their current inventory? A Seller should provide the exact price of a boat before you sign a Purchase Agreement.
Sales Tax: If you live and enjoy boating in one state – but purchase a boat in another state that has a lower sales tax – you will still owe the difference of the higher state tax even though you might not be charged it on the boat Purchase Agreement. This can make the total purchase price appear artificially low. It is better to pay the correct sales tax at the time of the purchase so you don't receive an unexpected sales tax bill later from the state in which you live and/or enjoy boating.
Delivery Date: Can the Delivery Date be extended without any limitation due to what the Seller calls a "Force Majeure" or any other reason "beyond their control"? Otherwise you could end up waiting for a boat indefinitely without any option of cancelling the agreement. It is reasonable to set a maximum time limit beyond the expected delivery date where the Buyer can cancel the purchase without penalty. Note that a "Force Majeure" has a specific legal meaning and is really not just ANY delay beyond the Seller's control.
Inspection: Is there a paragraph that says you have examined the boat – and find it acceptable – which would be illogical if the boat hasn't yet been built or delivered?  Seek out a reputable local boat surveyor to inspect the boat and a separate factory certified mechanic to survey the engine(s).
Warranty: Does the Fine Print refer to Manufacturer and Component warranties that were not provided to the Buyer in advance of signing the Purchase Agreement? If the Seller says they are NOT saying the boat is fit for any particular purpose you might want to ask why. If the Seller says that in no event shall they be liable in the event of any damage arising from the purchase and use of the boat – then in the event of a serious manufacturing defect that could cause injury or death – you might be giving up your right to sue.
Indemnification: If the Seller seeks "Indemnification" from any loss, liability or legal action then the Buyer may ask why this is necessary.  The Buyer may be giving up the right to sue in the event of misrepresentation – or fraud.
Insurance: Does the Seller pass all insurance coverage requirements onto the Buyer even in some situations where the Buyer may not actually be insured – even if they have insurance? Examples: 1) during delivery of the boat by truck, 2) use of the boat in a boat show or 3) dealer display of the boat at their marina during the winter. Ask your insurance advisor.
Reappraisal of Trade-In Price: Can the Seller change the price of the Trade-in AFTER the purchase agreement is signed? Instead can you bring in your Trade-in for a survey BEFORE you sign and thereby make the Trade-in price unchangeable? This protects both Seller and Buyer.
Transfer of Title of the Trade-in: Some Sellers expect to own your Trade-in immediately after signing the PA even though you may not receive your new boat until sometime later. You could be without any boat for quite a long time. Also be aware that sometime the Fine Print can require the Buyer to pay an unspecified amount for the registration of their Trade-in in another state.
Entire Agreement: Is The Seller verbally telling you something different than what is written in the Fine Print? Despite his/her assurances, get it in writing. The "Entire Agreement" paragraph will typically say that any verbal agreement means nothing unless it is written as part of the PA.
It is highly recommended that potential boat Buyers do NOT begin picking out boat engines, colors, cabinets, flooring and fabrics with their families until after ALL aspects of the Purchase Agreement are resolved.   Otherwise, they might find themselves being subjected to unpleasant sales pressure and give in to key legal points of the PA in front of their families who just completely designed a boat.
Speak to your attorney and/or insurance advisor BEFORE you sign a Purchase Agreement for any new or used boat. It is better to take your time and give your attorney and insurance advisor enough time to carefully review a Purchase Agreement before you sign. However if you are at a boat show and believe you have found the Deal of the Century then at least use your cell phone to take a picture of the entire Purchase Agreement – including the Fine Print – and email it to your attorney and insurance advisor for their opinions BEFORE you sign it.
This article highlights some important aspects of the Fine Print of a boat Purchase Agreement with which a Buyer should be familiar. There are other Fine Print items in the PA that the Buyer needs to read and seek advice from their lawyer and insurance advisor. Legal questions are raised in this article but no legal advice is provided. Please contact your own attorney and insurance advisor for guidance. If you have had a problem with a boat Purchase Agreement then contact your lawyer, local newspaper, television news channel or politician to see if they can help.
Interesting reading about Standard Form Contracts on Wikipedia.
If you don't have an attorney to review a boat Purchase Agreement we recommend Jay Binder, Esq. (516) 333-2737. jaybinder@optonline.net
Email us if you want to share your personal experience with the Fine Print when purchasing a boat.
This has been a Public Service Announcement from Rye Yacht Club®. RyeYC is a social organization for the greater Long Island Sound community for people who love boating. It is open to new members from other local yacht clubs where reciprocal privileges are offered. Membership is free. Visit RyeYC.org for more info.
— written by Dr. Jeffrey Dorfman, Commodore. October 24, 2015
Recommendation: Aero Tec Labs Inc. makes & sells fuel-cell bladder tanks that extend the range of your boat.
Recommendation: Greenwich Yacht Charters