The 50′ Viking Princess is a luxurious high-performance mid-sized English motor yacht. It is a very popular and classic model with a long production run from 2001-2010.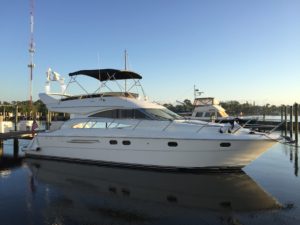 There are ten pages of refit details below if you are seriously interested in purchasing a Viking Princess. There is no other boat like it. Over $550,000 was spent on refit during 2015-2019. New work is ongoing. JAWS II is a 2002 50′ Viking Princess flybridge motor yacht. This model is also called a Viking Sport Cruiser. The newer models are called Princess Yachts. However these terms all describe the same boat brand. Refit is a boating term used to describe repairs or renovation.
This classic Viking Yacht is for sale
Detailed general photos and layout are provided towards the bottom of this page. Please scroll down if this particularly interests you. The list price of a comparable 2019 Viking Princess is $1,800,000.
Price:  Offers are welcome. You should really see JAWS II.
Email:  Sailing@RyeYC.org
Phone: (646) 470-1565
Location: Mamaroneck, NY (North side of Western Long Island Sound).
An explanation of names: Viking Yachts, Princess Yachts and Viking Sport Cruisers (VSC)
In 1995 Viking Yachts, legendary for building sport fishing boats, saw increasing U.S. demand for a sporty European motor yacht. Viking partnered with the high-end U.K. builder, Princess Yachts, to bring their boats into the U.S. under the Viking brand. It was named the Viking Sport Cruiser (VSC). Thus in 1996 the first Viking Sport Cruiser was imported into the U.S. By the later 1990's this collaboration expanded to 13 models from 40′ to 84′. Beginning in model year 2011 Viking and Princess changed the Viking Sport Cruiser name back to Princess Yachts for all boats imported into the Western Hemisphere. Princess's parent company, luxury-goods powerhouse LVMH, owns many brands including Louis Vuitton, De Beers, and Feadship Yachts. As of 2017 Viking Sport Cruisers continues as the distributor under the Viking Yachts umbrella to import Princess Yachts.
JAWS II Refit – Table of Contents:
1 – Home Page – 50′ Viking Princess Yachts
2 – General Photos and Layout
3 – Twin Turbocharged Volvo Penta Diesels
4 – Generator, Drive Shafts and Props
5 – Electrical and Thrusters
6 – Plumbing
7 – Exterior and Hull
8 – Interior
9 – About the Owner
$ – Purchase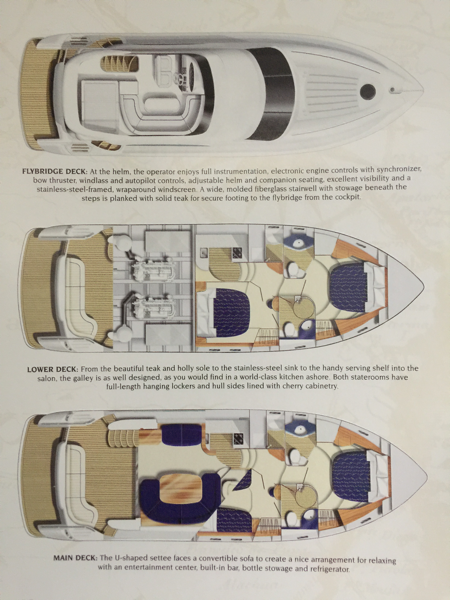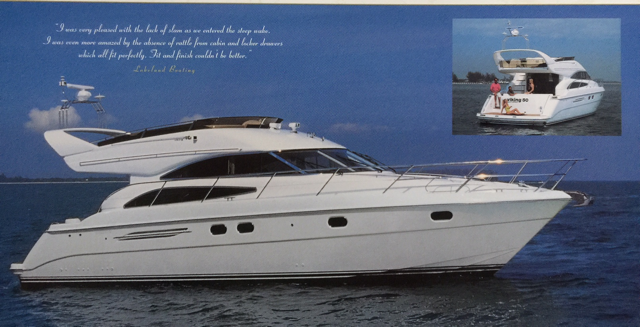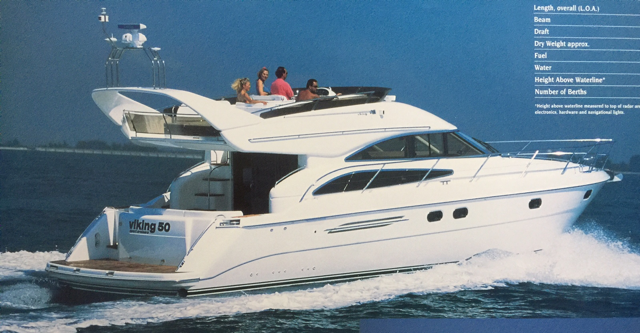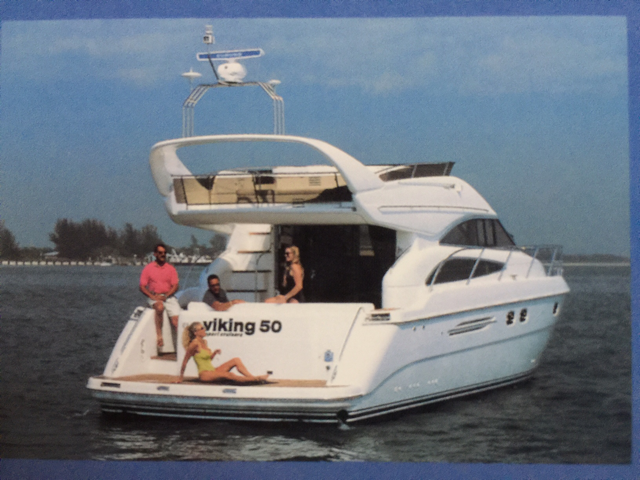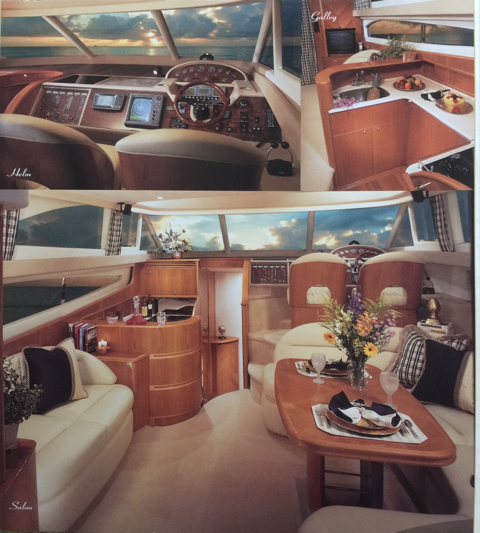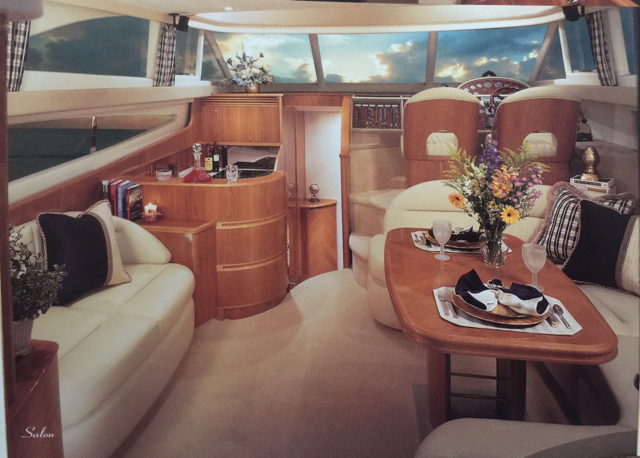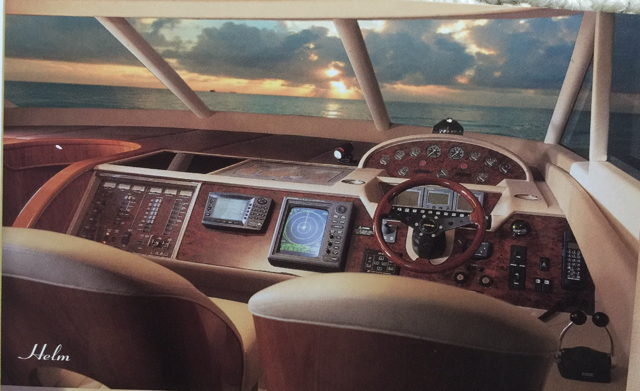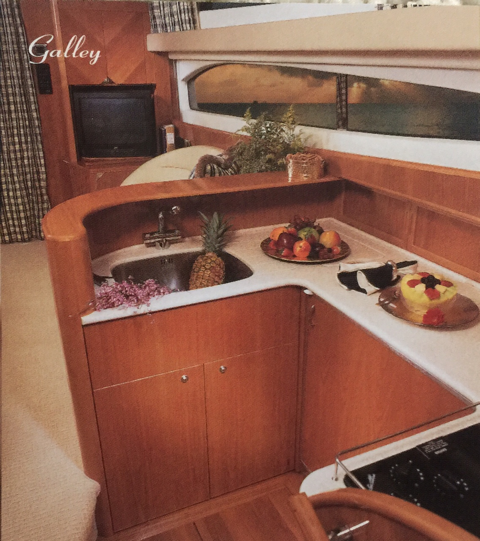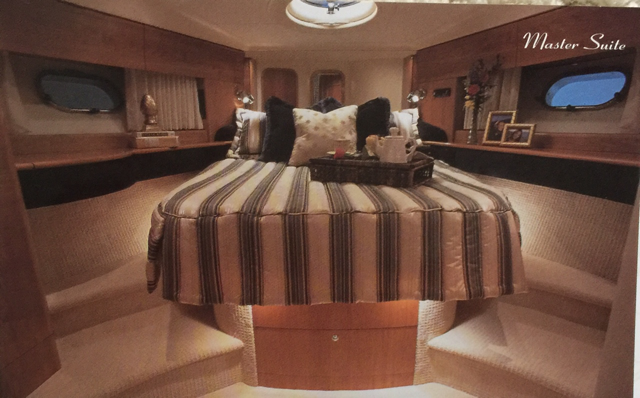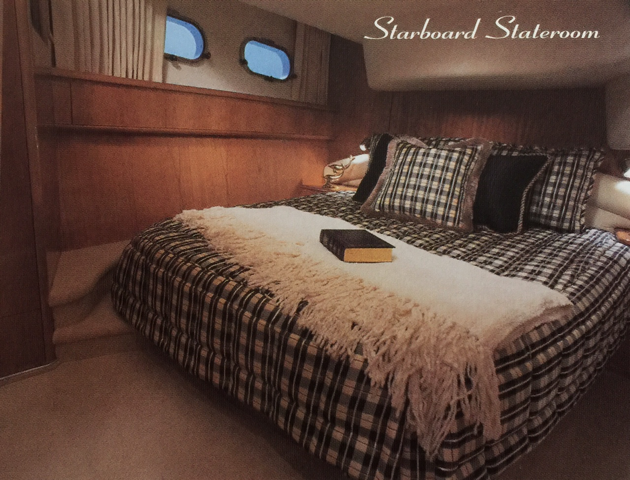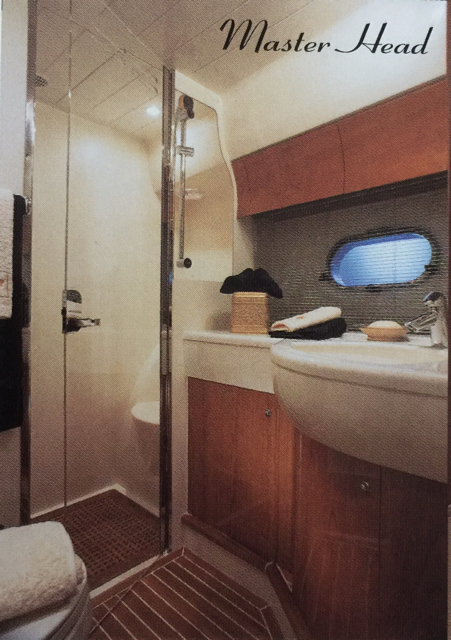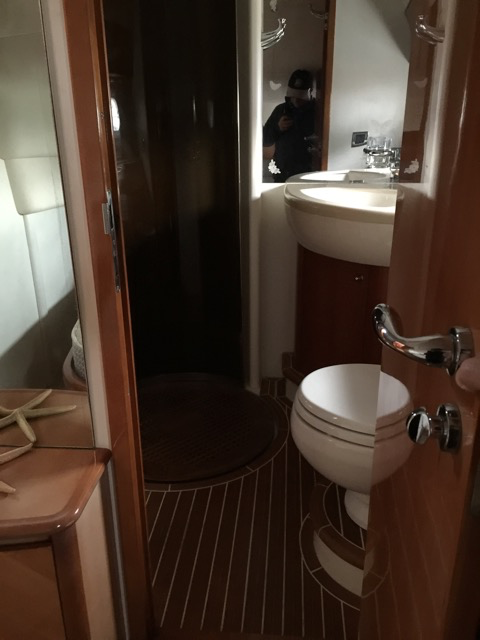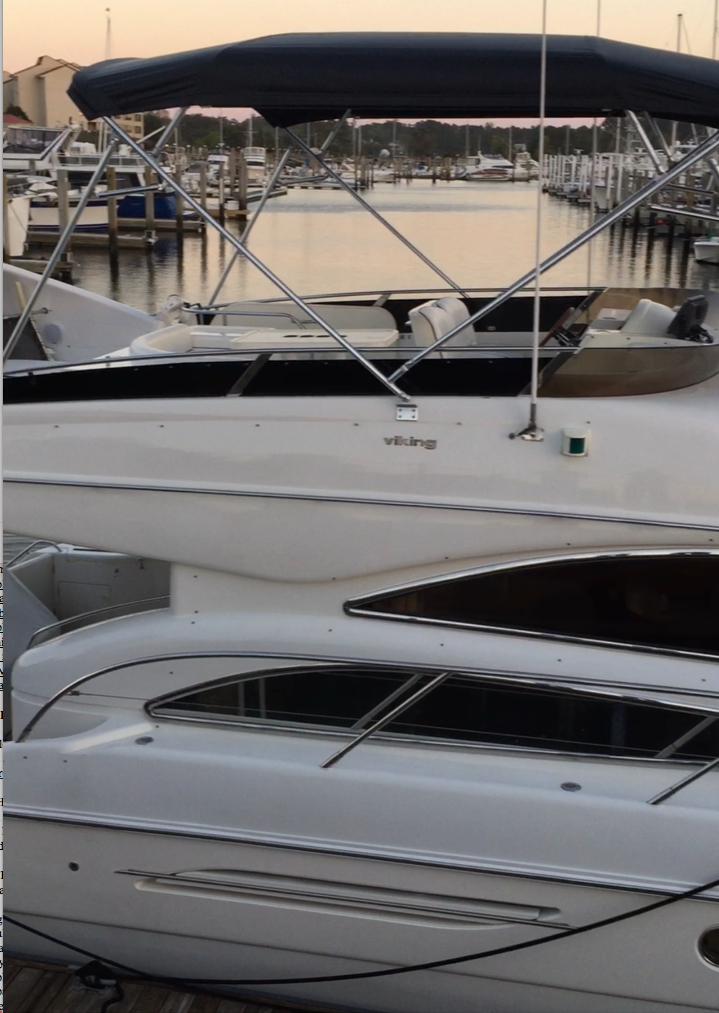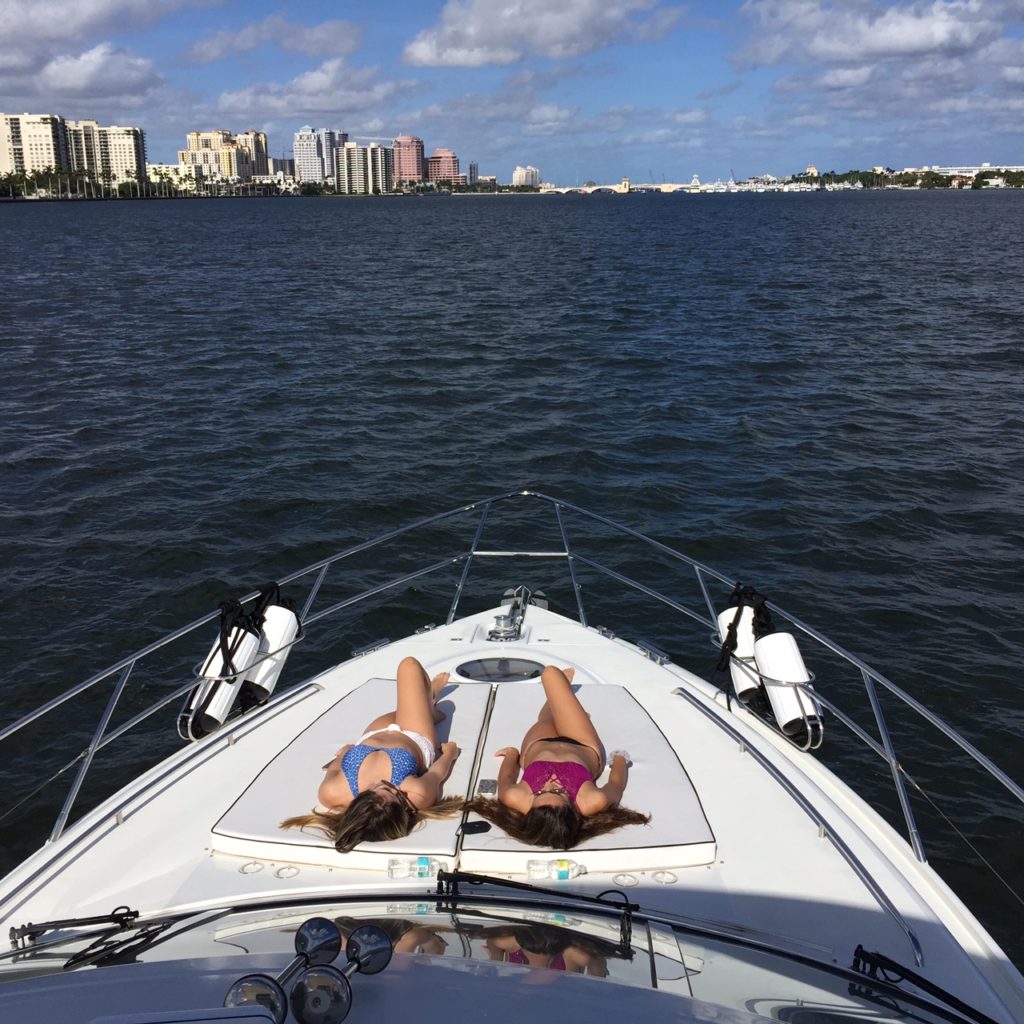 JAWS II Refit – Table of Contents:
1 – Home Page – 50′ Viking Princess Yachts
2 – General Photos and Layout
3 – Twin Turbocharged Volvo Penta Diesels
4 – Generator, Drive Shafts and Props
5 – Electrical and Thrusters
6 – Plumbing
7 – Exterior and Hull
8 – Interior
9 – About the Owner
$ – Purchase